Together with our partners, we are committed to, share and communicate common values: Sea adventurers and industrial "explorers" also wish to multiply innovations to search for reliability and durability. For the most part, they contribute through their experience in developing and approving our products for the comfort and safety of our brand's users.
EXPLORE PARTNERSHIPS

We are proud to sponsor EXPLORE, an endowment fund created by the sailor Roland Jourdain.
The Explore fund provides skills, expertise and visibility to new explorers who seek to reconcile technological innovation and sustainable development.
NAUTICAL PARTNERSHIPS
SOLO GUY COTTEN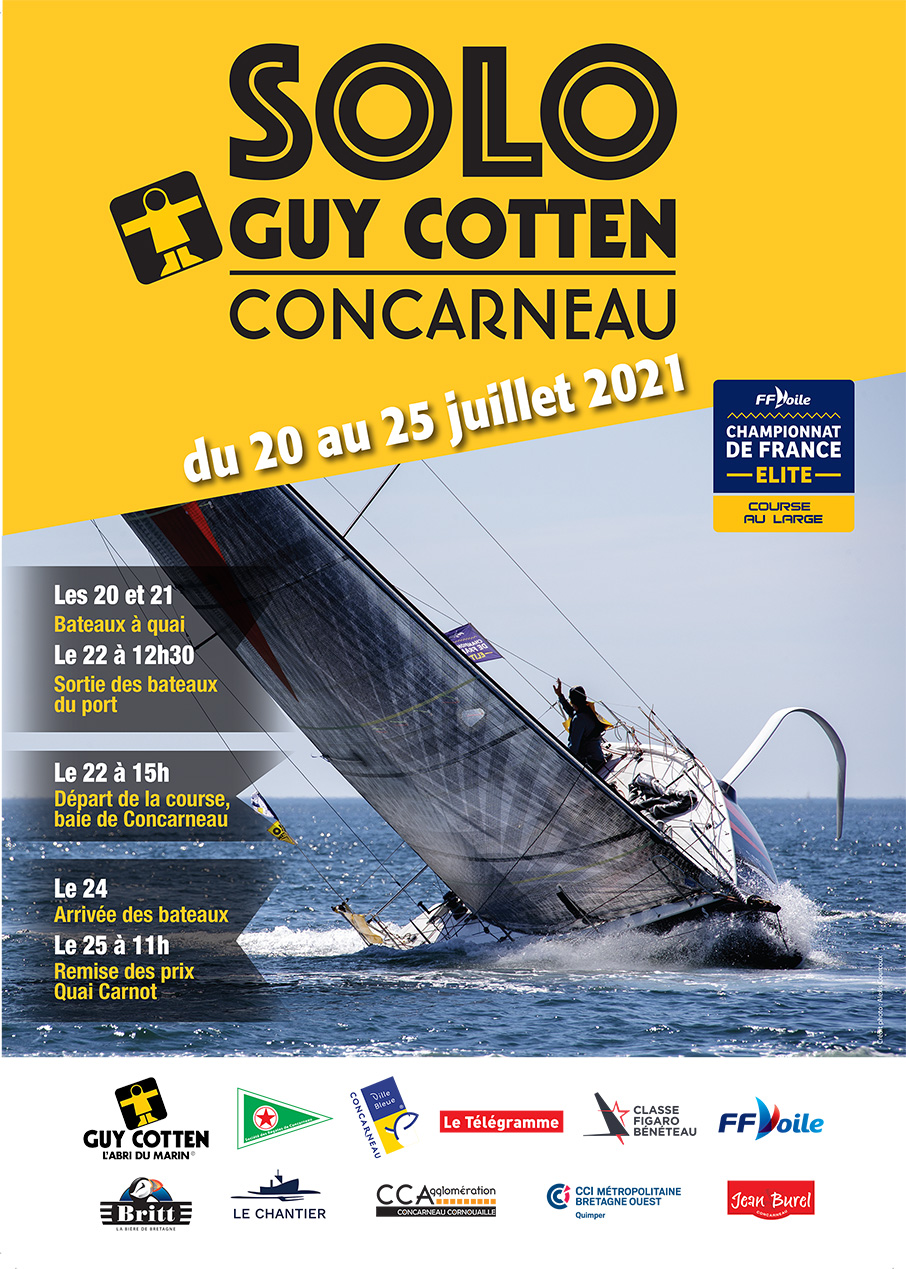 SOLO GUY COTTEN
In 2020, the Solo Concarneau-Trophée Guy Cotten takes on the company's colors and becomes the SOLO GUY COTTEN.
In 2013, The Concarneau Racing Society wanted to pay tribute to "Guy Cotten who was an amazing man of the sea, as well as the company" by creating the GUY COTTEN Trophy. It is awarded to of the winner of the Solo Concarneau on the Figaro Beneteau 2. This race was born more than 30 years ago under the name of the 110-mile solo race, which is run in NH.
COMPANY PARTNERSHIPS
CEUX QUI VONT SUR LA MER / Sophie le Fur

PÂTÉ HÉNAFF

For 50 years, the little Yellow Man has collaborated with the well-known brand of pâté from Pouldreuzic, Hénaff for a limited edition of its 78g tin.


LES MOUETTES D' ARVOR

The "Mouettes d'Arvor" tin of sardines from the GONIDEC cannery (Concarneau) is decorated in the colours of the GUY COTTEN logo for its 50th anniversary.
INSTITUTIONAL PARTNERSHIPS