Yves Le Blevec takes a new step in his ascent to the summits of ocean racing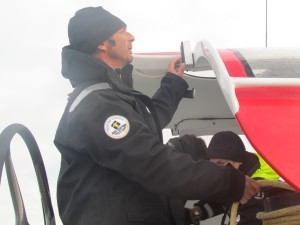 Yves Le Blevec has entered the very closed world of Ultims sailing boats.
With his historical sponsor, Actual, he is at the start of the most prestigious races.
What is essential for you when you are at sea?

Almost nothing. I am able to sail very barefoot. All you need is comfort in the choice of seafaring clothes.