Innovation is the company's "driving force", anticipating the market requirements of the future.
Guy Cotten innovates continuously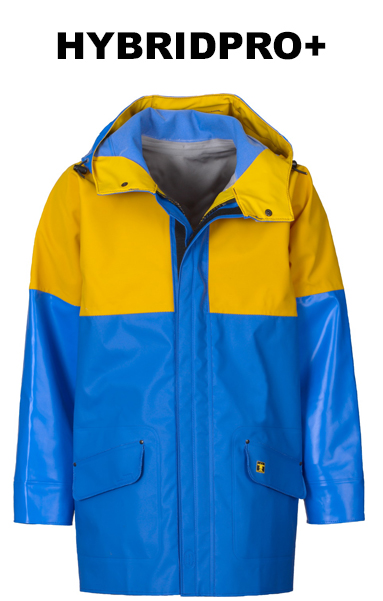 2013
HybridPro+ - The New Generation of All-Weather Gear!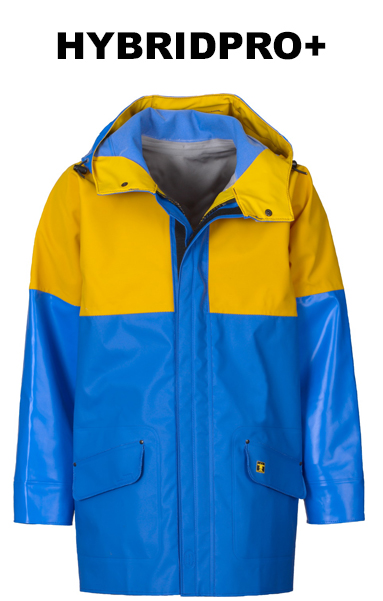 2013
HybridPro+, the New Generation of All-Weather Gear! Mastering the assembly of two fabrics reputed to be "incompatible" was a real technological feat. A breathable fabric had never been united durably with a PVC fabric before!
The areas of the clothing subject to the most wear at work are made of PVC fabrics, tried and tested for their toughness and long life (Nylpêche, Cap-coz). In other areas, at the back and at the top, Dremtech+, a highly breathable fabric used by people making a living from the sea, makes it more comfortable. In terms of working comfort, this is spectacular progress, combining the lightness, breathability and flexibility of Dremtech+ with the durability of PVC! Work clothes become BREATHABLE and TOUGH!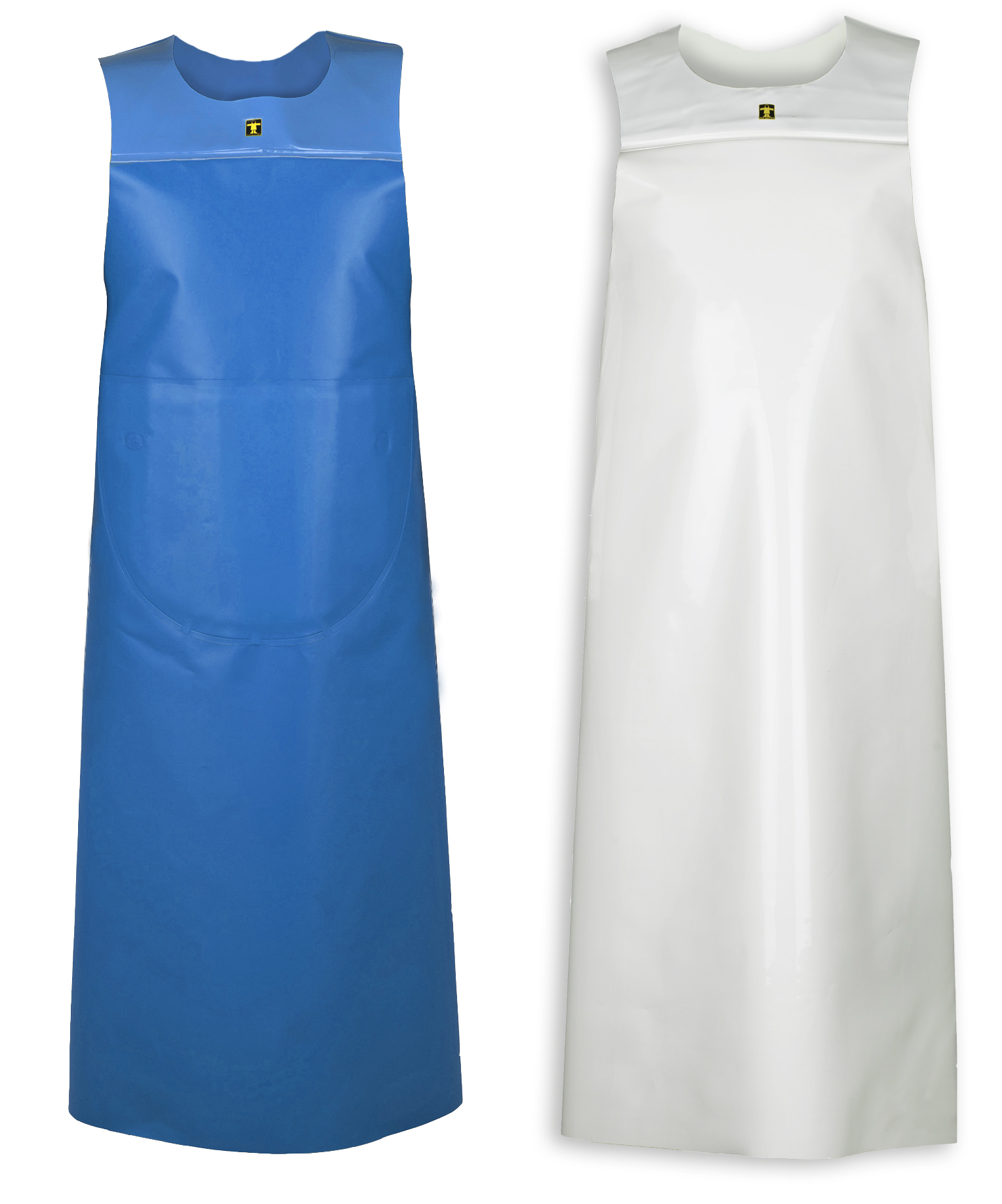 2016
ISOCONF & CONFORT
Registered design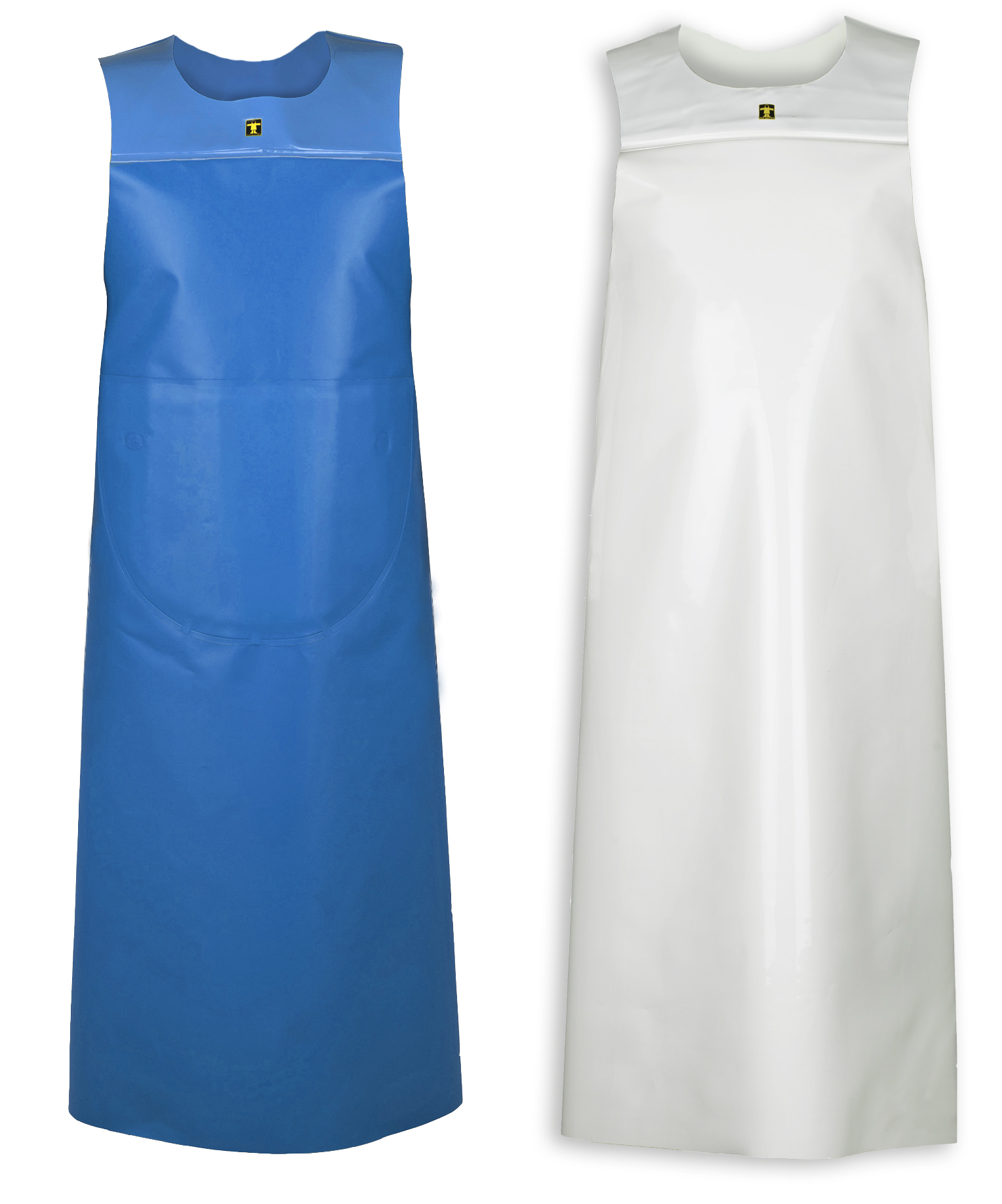 2016
2 aprons, revolutionnary for their comfort : these aprons, through their unique design and their wide shoulder straps, provide unequalled comfort and a perfect fit around the body.
APRON ISOCONF : The Isolatech technique used in the front reinforcement provides condensation control inside the apron when working against cold surfaces.
APRON CONFORT : The sleek finish of this fabric makes it easy to clean, as dirt and grime do not adhere to the surface. It remains supple at temperatures ranging from -20 to +50ºC.
Innovation is a daily concern. For example, since the company was created, the bib & braces has evolved regularly and considerably to meet the highly demanding requirements of professional users. It has been the subject of multiple innovative and effective details that make it a reference for fishermen today.