A comfortable place to work
Ample volumes and a large amount of space between work stations all contribute to markedly improving comfort.
We reviewed the lighting in the work areas to improve the visual comfort of our tailors. We conducted a study to ensure glare-free natural lighting. And we used this to carefully establish the position and size of 31 roof vaults, each with 14 skylights. We also had perforated aluminium sunscreens positioned above the vaults..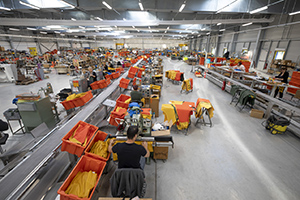 The acoustic insulation of the walls and ceiling absorb the noise from the machines, increasing auditory comfort and reducing fatigue.
Better light and ventilation in pleasantly furnished social environment.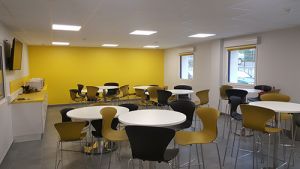 A landscaped garden with tables and arbours for lunch breaks.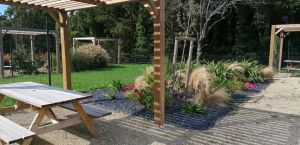 Working with Guy Cotten, is all about a legacy, values and good common sense. We are proud to make foul-weather gear that protects people at sea. They all come home dry to their families in the evening..

Yann Eliès
All the products will have a fascinating life, from the oyster farmer to the skipper sailing round the world.

Yves Le Blevec