Guy Cotten est partenaire d'Under The Pole depuis 2010. Nous les suivons dans toutes leurs aventures !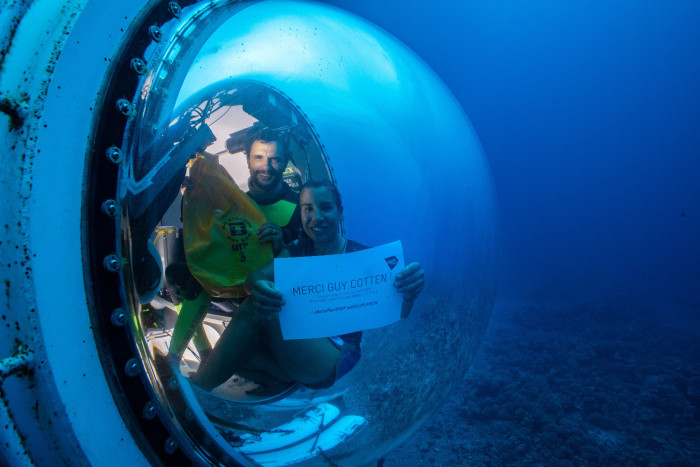 Partenaire depuis 2010
Nous suivons Under the Pole dans leurs aventures, des latitudes les plus froides ou plus chaudes :
Nous faisons toujours un peu partie de leurs extraordinaires destinations et leurs images et vidéos nous font rêver.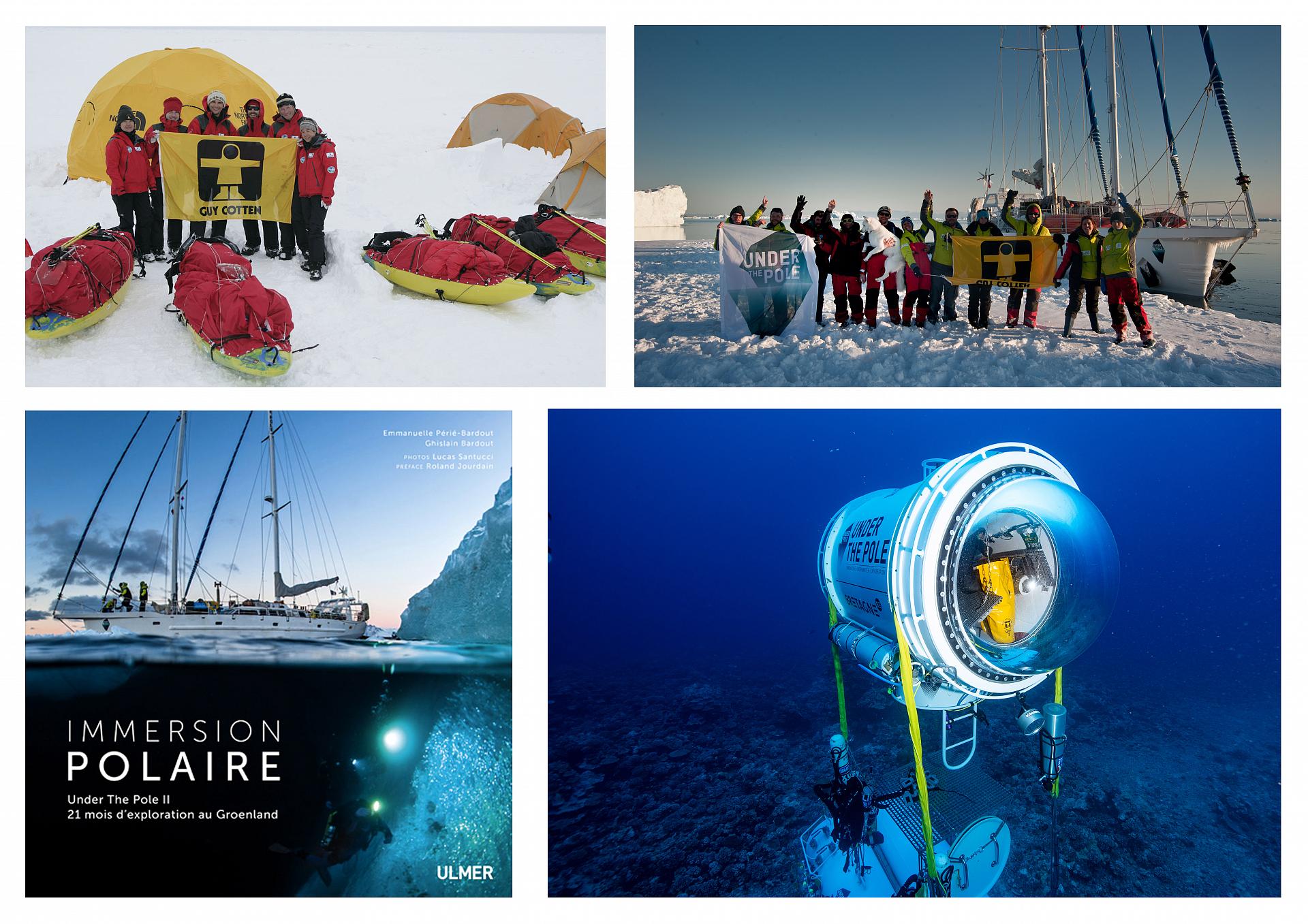 La capsule
Jusqu'à fin décembre 2019 ils testaient « la vie sous l'eau » et ont créé La CAPSULE.
3 années de travail pour développer une cellule d'habitation légère immergée aux larges dômes transparents. Ces fenêtres sur l'océan offrent une vision panoramique à 360° et permettent d'observer les écosystèmes marins 24/24h, sur plusieurs jours. Son atmosphère d'Héliox (80% Hélium + 20% Oxygène) permet de longues immersions pour des plongeurs entraînés, avec la souplesse de sorties fréquentes, allégées des contraintes de la décompression.
Une fenêtre sur l'océan (ULTIME EPISODE !) Ep.5 from Under The Pole on Vimeo.
Mission CAPSULE SUR THALASSA France3
Version courte du documentaire de la mission CAPSULE sur THALASSA (Replay)