Sales managers from England, the United States, Spain, the Scandinavian countries and Italy met at the company.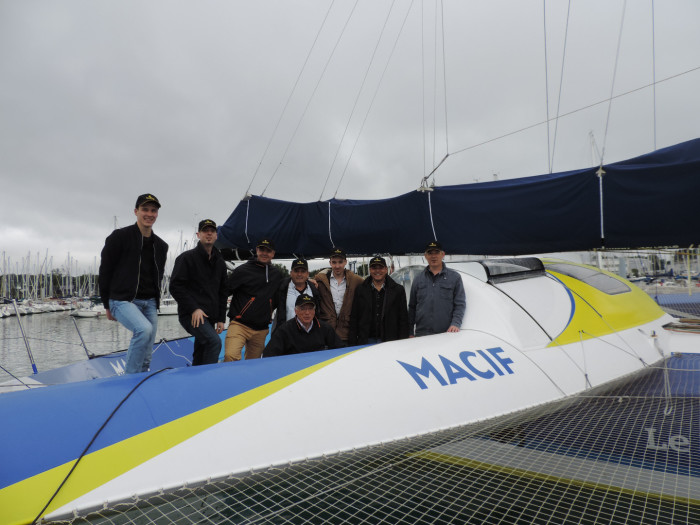 An exchange and orientation meeting was held at the Society all week. The quality and density of the discussions allowed us to define new development areas and new products.
The whole Export Team was able to get away for an afternoon to visit the Ultime Macif Trimaran at La Forêt Fouesnant. The Trimaran will soon take part in the Transoceanic race The Bridge which will link Saint Nazaire to New York. P Jaquet, Head of the New Bedford branch, will have the opportunity to come and welcome her on her arrival.