Créé par le navigateur Roland Jourdain, fidèle utilisateur à notre Marque depuis ses début en voile, Le fonds Explore apporte compétences, savoir-faire et visibilité à de nouveaux explorateurs qui cherchent à réconcilier innovation technologique et développement durable.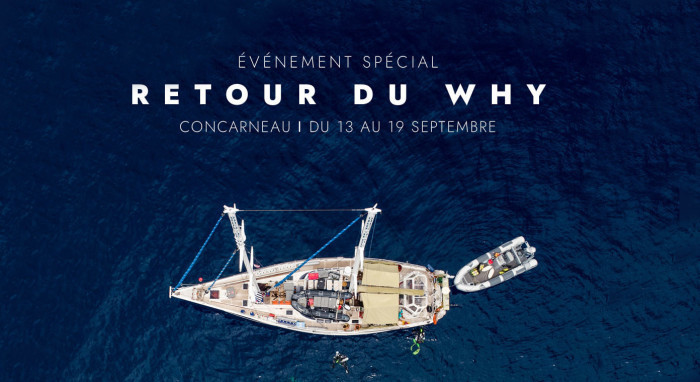 Des valeurs communes
Avec nos partenaires, nous nous engageons, partageons et diffusons des valeurs communes.
Aventuriers des mers ou « explorateurs » industriels, nos partenaires ont également le désir d'aller plus loin et recherchent la fiabilité, la durabilité par toujours plus d'innovations. Ils participent, pour la plupart, à la validation et à l'évolution de nos produits pour le confort et la sécurité des utilisateurs de notre Marque.
EXPLORE : LA RENTRÉE DES EXPLORATEURS #1
De 2017 à 2021,
Under The Pole
effectue une expédition hors du commun dédiée à l'exploration des océans. L'équipe de plongeurs et de scientifiques parcoure le monde à bord de
la goélette WHY
, de l'Arctique à l'Antarctique, en passant par le Pacifique et l'Atlantique. Après son 3ème programme d'expéditions de 4 ans et sur 3 océans, la goélette d'UNDER THE POLE revient à son port d'attache de
Concarneau.
PROGRAMME DU RETOUR
Samedi 18 Septembre 2021
14h | Accostage et visites de la goélette le WHY
Quai Carnot, Concarneau
16h - 18h | Exposition de l'artiste Liz Hascoët
Base Explore, Concarneau
Dimanche 19 Septembre 2021
15h | Conférence : bilan du programme UNDER THE POLE III 2017 - 2021,
et présentation du programme UNDER THE POLE IV DEEPLIFE 2021-2030
Marinarium, Concarneau
16h | Projection du film DEEPHOPE - LE DERNIER REFUGE
suivie d'un échange avec les directeurs des expéditions UNDER THE POLE
Emmanuelle et Guislain Bardout
Pôle Nautique, Concarneau