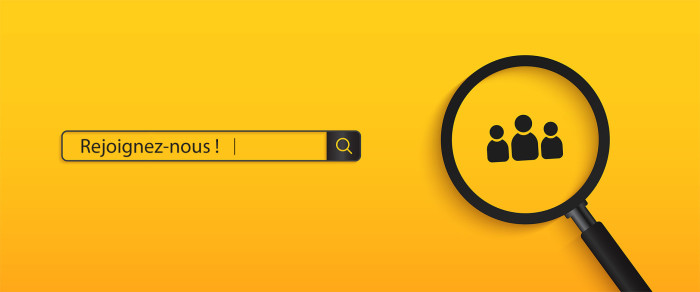 Join us
Are you currently looking for a job? GUY COTTEN regularly recruits:
You will work on assembling items of clothing using topstitching, high frequency welding and thermotaping techniques.

You must know how to sew and be practised in this art.

Job opening in Trégunc, Finistère, and Landaul, Morbihan.
TRAINING
Guy Cotten is recruiting and it also provides training!
We have a very active recruitment policy and our training school takes on 6 to 8 people à year, based on their manual abilities and their motivation.

To meet its recruitment needs, Guy Cotten has set up a group upskilling POE Collective (Collective operational preparation for employment ) scheme with the Pôle Emploi (job centre) in Brittany and the APHO training centre.
Who is this POE Collective intended for?
People seeking employment who wish to be trained for 3 months (400) in the job of industrial sewing machine operator..
Through this process, you can acquire sound knowledge in various areas of manufacturing clothing. Other than sewing, and because Guy Cotten specialises in waterproof protective clothing, the participants will also train in HF welding and thermotaping techniques.
How can job seekers apply?
You should make yourself known to your job centre adviser and you will receive an invitation to join in a group information session on the Trégunc site. You will learn about the various work posts during a tour of the workshop. At the end of this meeting, anyone wishing to take it further can take part in a test session designed by the job centre's specialised outreach post. Anyone who successfully completes these tests will be invited for a personal interview at Guy Cotten. Then a selection of the candidates takes place, who then join the training group.

At the end of the training period, anyone who demonstrates the ability to adapt to the job will be offered a permanent contract, or possibly a short-term 12-month Professionalization Contract.