Video on a test of waterproofness of oilskin carried out by Eric Péron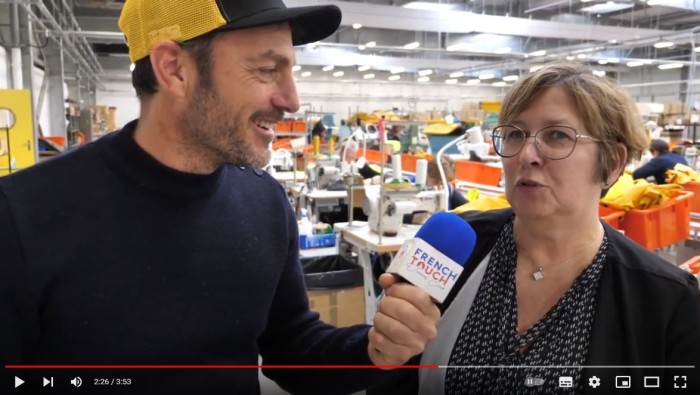 We are proud ambassadors of French manufacturers!
Anchored in the granite of Brittany, the company has its roots there and does not intend to depart from them.
We have been making our oilskins in Concarneau since 1964.
Very attached to our region and our know-how, Guy Cotten has always maintained full command of our production and kept jobs in Brittany. The building of the 4500 m² factory in 2019 is a new strong act confirming, if it is necessary, our wish to intensify our manufacturing in France.
Eric Péron remembers an exchange with Guy Cotten a few years ago "I still hear Mr Cotten telling me "We could relocate, but my goal is to work locally and advance together!"
Why did you decide to accompany Eric in his project?
"Being Eric Péron's partner in this project was natural for us because we have known him for more than ten years, when he was MACIF skipper. We then followed him on the Figaro circuit as a Partner/Skipper. Feedback on our products has always helped us to improve the comfort and ergonomics of our models over time. And the DNA of the French Touch Ocean Club project, highlights our know-how and that of the other companies in the Club with whom we share the same values." Nadine Bertholom-Cotten
What does this commitment to him mean to you?
Of course, we equip Eric for his sailing races. And we also develop specific products in the design of the French Touch Oceans Club which are in the website shop. The French Touch Oceans Club allows us to create synergies with other member companies. We wanted to find companies with whom we could progress together. This "club" aspect convinced us. And as a French brand, which manufactures in Brittany, we share the same DNA as French Touch! Julien Bertholom