Books telling stories, texts and photos by fans... all these writers are much better at summing up what makes Guy Cotten special.
Magnificent books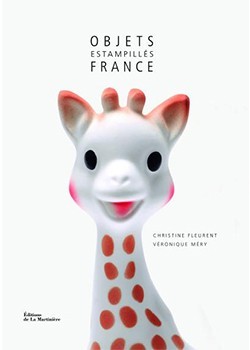 OBJETS FRANCE
C. Fleurent - V. Méry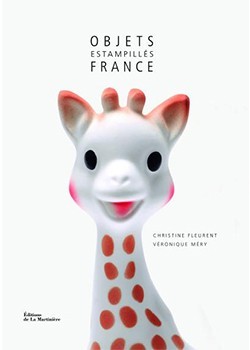 OBJETS ESTAMPILLÉS FRANCE
Stamped items France
245 x 340 mm - 224 pages - Editions de La MartinièreCarré Hermès, Tolix chair, Calais lace, Repetto slippers, Bic pen, Laguiole or Opinel knife, Rhodia block, Guy Cotten waxed paper...
These "Made in France" objects are rooted in the French memory like Proust's madeleines. Rich in their emotional charge and the history of their success, they have been the intimate decor of the life of the French, but also the influence and identity of the country beyond the borders over several decades... To pay them a well-deserved tribute, some fifty personalities, from Philippe Delerm to Pierre Bergé, take turns telling the story of these 100 mythical objects which, from everyday life to luxury, have themselves become celebrities.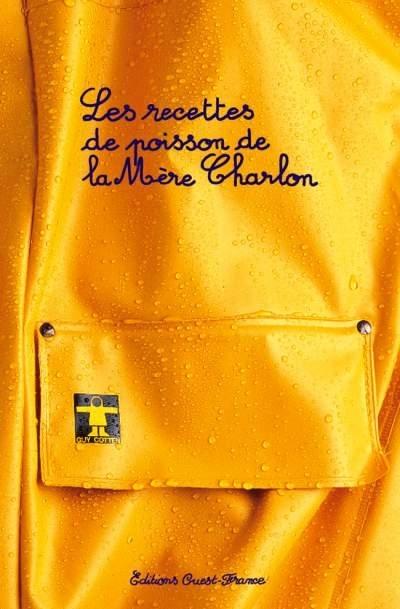 RECETTES
Raymonde Charlon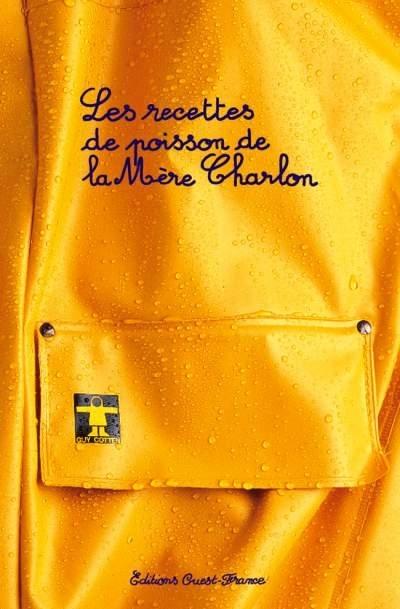 L
ES RECETTES DE POISSON DE LA MÈRE CHARLON
15,3cmx23,6cm - 192 PAGES - Authors :R. Charlon / P. Le Merdy - Editions Ouest France
"Whether in grandmothers' notebooks or collected from the mouths of the women of our islands, I have gathered together in this book all these recipes for fish from our coasts of France, adding those created in my kitchen for the pleasure of greediness...". Raymonde Charlon
Raymonde Charlon ran the restaurant "La Godille" in South Finistère for ten years, where she obtained two toques in the Gault-Millau guide. She is the author of numerous books published by Editions Ouest-France.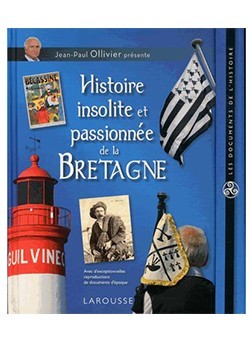 HISTOIRE INSOLITE ET PASSIONNÉE DE LA BRETAGNE
128 pages - Editions Larousse
Remarkably illustrated, this book explores the teeming history of Brittany. From Nominoë to Anne of Brittany, from Surcouf to Tabarly via Hénaff and Bolloré, it recalls the extraordinary odyssey of the men and women who built it. From the Pointe du Raz to Belle-Île, from Saint-Malo to Vannes, from the chapel of Trécesson to the Calvary of Guimiliau. With more than 300 photographs, animations and facsimiles including postcards, newspaper articles, sketches of traditional costumes, old posters, Breton songs, plans of boats, the annotated speech of General de Gaulle delivered in Quimper in 1969...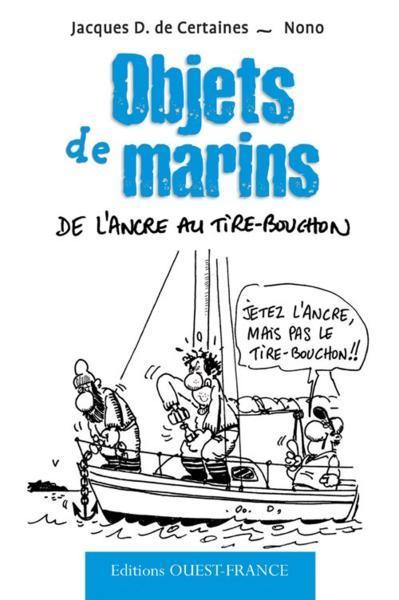 OBJETS DE MARINS, DE L'ANCRE AU TIRE BOUCHON
Editions Ouest France
The history of objects and utensils used in boats but also very often present in our cozy and quiet interiors.
This detailed review narrates in a very well documented way and with tasty anecdotes, and in the very imaginative language of the sailors, the origins of the various objects that we use on board without suspecting anything...
We thus learn, in the "anchorage" section, that you have to 'stretch out your booze and turn the chain to your mooring bit' . ...!, that the ancestor of the watch was the water clepsydra and that in 1315 was created a clock in the shape of a boat whose hull pierced with a hole made it sink gently pushing the air into a trumpet sounding after a certain time.
Let us add that this book is illustrated by Nono.
Don't forget to enjoy it on board, or offer it widely, your friends will thank you for it.